BLEAK NOVEMBER EAST COAST MICRO-TOUR 2010
(This post deals specifically with the first date on the tour.)
This post over on
Existence Establishment
has a great run-down of a lot of the same bands on this bill for the Somerville, MA date. 
(So good that I copied a bunch of it below)
November 19, 2010 @ 7PM
$6 (Suggested Donation)
RUNDOWN: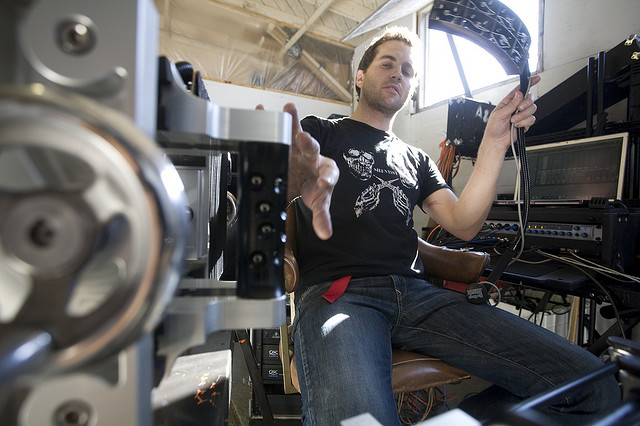 Author & Punisher (San Diego, CA)
I am a mechanical engineer, sculptor, musician and creator of the Drone Machines and now Dub Machines industrial sound controllers. Alongside fabricating machines and composing sound for performance, I work at the National Center for Microscopy and Imaging Research as a mechanical engineer and the Center for Research and Computing in the Arts at UCSD as a researcher in media arts.
Drone/Dub Machines are custom made machines fabricated from raw materials and utilizing open source circuitry. The devices draw heavily on aspects of industrial automation, robotics and mechanical tools and devices, focusing on the eroticism of interaction with machine. The machines require significant force from the performer, aligning he or she with the plodding drone and doom influenced sounds that are created.
I have performed and shown these machines extensively in festivals and exhibitions since 2007 in the United States and abroad, performing under the name Author & Punisher. I released my third album, yet first sculpture/art based album entitled "Drone Machines" in 2010 on Heart & Crossbone Records out of Tel-Aviv.
I will be performing all new material with the newest machines I call Dub Machines. All material is played on these machines live with no prerecorded sequences. This material will be released in the Spring of 2011 on a vinyl only release.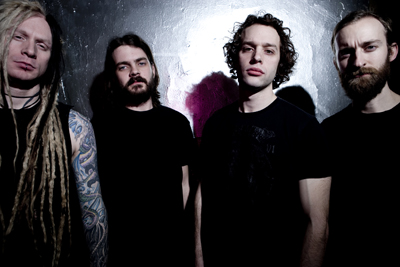 Batillus (New York, NY)
With songs that move from bristling blast beats to subterranean crawls, Batillus (buh-TILL-us) cohere the extremes of heavy music into a surge of massive riffing, rolling over and descending on the listener with the force and intensity of a sudden storm. The New Yorker describes Batillus as "a sludgy four-piece that slows monstrous Black Sabbath riffs to a crawl to produce highly textured compositions of droning doom-metal," and Revolver calls their music "beyond-atmospheric blackened doom."
Originally conceived in 2007 as an instrumental trio, Batillus' lineup expanded in 2009 to add vocals and synth to the dynamic range of their music. The band's writing process is thoroughly democratic; each member contributes his own ideas to the whole, which allows for stylistic range and intricacy in the songs and their parts. No individual is more important than another, and the results are truly a representation of the band's collective vision.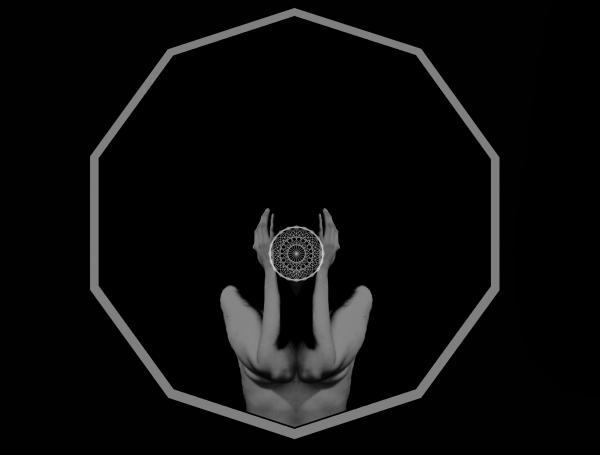 Theologian (New York, NY)
"Bartow consistently plays rougher than,say, Lustmord or Coil (darker, too -the title track finds him deploying textures corrosive enough for power electronics), hardly surprising given his former life as dimension-hopping electrobrutalist Navicon Torture Technologies. As Theologian, he brings way more nuance to the dissecting table without sacrificing anything in the way of decidedly alien – and utterly welcome – responses to the vicissitudes of mundane existence." – Rod Smith, DECIBEL #72
Theologian's set will be composed of industrial/synth/drone that hangs somewhere in the darkened shaft between love and death. All new material will be tested for the first time, as a combination of preparation and improvisation takes both the audience and the performer to uncharted regions. This will be the third live appearance of Theologian.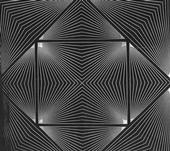 Master of Pussy (Providence, RI)
Master of Pussy is members of: Hard Drug, Vincebus Eruptum, Necronomitron, Lasers, Bellows, In Heat, Bermuda, A29 D3,Throne of Blood, USAISAMONSTER, Meteorfoot, Zombifying Venom, Lazy Magnet, Jesus Crust, Sawzall, Bonedust, VVLTVRE, Assembly of the Light, Swans Cover Band
Cowards  (New York, NY) Nick Pace & Jesse Allen (You may remember them from such acts as Cathode Terror Secretion and Diaphragm – if not, go check those out right now.)  ""Overall, Cowards is a cool new take on the idea of an Industrial/Power Electronics band, the work of Cowards is incredibly impressive. This is a group that already has and soon will be setting standards in this genre, and this is a completely killer example of that fat. Very enjoyable and well-put together release, exceedingly thoughtful and tasteful material here. A band that is not to be missed, hopefully they will be asked to do some soundtrack work very soon. You will be hearing more from this band in the future." –http://www.heathenharvest.com
cowards at enemy (chicago) october 22nd, 2009 from acid marshmallow on Vimeo.
Work/Death  (Providence, RI) "…consisting of a simply gorgeous mix of field recordings, mysterious sound sculpture-lineage motorized chug, washed-out mechanical hum, and subtle, yet unapologetically tonal compositions, scøtt has achieved a true, vital hybrid of sonic arts union-style process music, "traditional" musique concrète, and deep, emotionally-charged chord-wrangling that never comes across as cloying or trite, keeping things grimy & gauzy, always wrapped in a patina of post-noise sensibilities…" – Keith Fullerton Whitman